Aquaforce (Concrete Services) Limited has successfully achieved Constructionline's Gold (Level 3) accreditation.
The accreditation demonstrates Aquaforce's commitment not only to delivering the highest standards of health, safety and quality for its clients, but also its commitment to increased standards regarding environmental management, quality management, equal opportunity and diversity.
The Gold level accreditation was introduced by Constructionline in 2017, and goes beyond the requirements of BSI PAS91, ensuring compliance with modern legislation including environmental management, equality and diversity and anti-bribery and corruption. The professional standard also accommodates the growing need of both suppliers and buyers for third party governance and risk management.
Aquaforce's Constructionline Gold accreditation further compliments its ISO 9001, ISO 14001 and OHSAS 18001 accreditations in line with the company's strict policies and procedures across all quality, environmental and health and safety matters.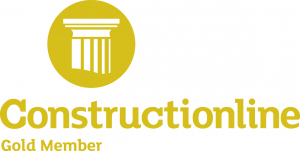 See www.constructionline.co.uk for more information.